The Blazers
Are so not Wesley
"Trail Blazers star forward LaMarcus Aldridge underwent X-Rays for a sore right..."
– -___________- So.Not.Fucking.Wesley Blazersedge.com via Jason Quick for the Oregonian 
Peeking inside the Blazer huddle is SO not Wesley
Hey, Beazzzz, get out our huddle BRO.  (photo via DigitalDaggers)
1 tag
Tonight's SO not Wesley Compilation
Wesley Goes Flying :( Patty Mills "guards" LeBron James TravelingCrab Dribble LeBron James, "Ref, LeBron doesn't agree with this call, take it back! NOW"
3 tags
LaMarcus Aldridge for 3 to Force Overtime...
… Never Happened.  So not Wesley 
5 tags
3 tags
John Wall :(
He's out for at least a month.  That's SO not Wesley
2 tags
Other T Shirts and Blazer Merchandise
are SO not Wesley , compared to these!
Things That Make Me Laugh
courtside: The side eye Melo threw ref Rodney Mott for calling the charge on him in the closing seconds of the game. If melo's eyes could talk, they would say: "you ref, are SO not Wesley"
"Moral Victories"
– They're SO not Wesley
1 tag
4 tags
3 tags
"To make matters worse, Roy continues to struggle with his aching knees, and no..."
– Jason Quick talks to Brandon Roy about the team's struggles. Brandon Roy promptly throws the entire team under the bus in what has to be Brandon's most UN WESLEY interview ever.  Brandon Roy, you're SO not Wesley.
3 tags
2 tags
3 tags
4 tags
2 tags
I loved how quiet Mark Jackson got when Bill...
veteranminimum: And he changed the subject really quick right after.  Some analysts are analysts, and some are LeBron Guys. Just… just… that's just SO not Wesley… on every level. 
3 tags
Things don't look good for the Hornets chances to... →
SO not Wesley. 
2 tags
Not putting teams away late and giving up substantial lead, that's SO not Wesley. 
My coffee pot won't work
That's SO not Wesley
5 tags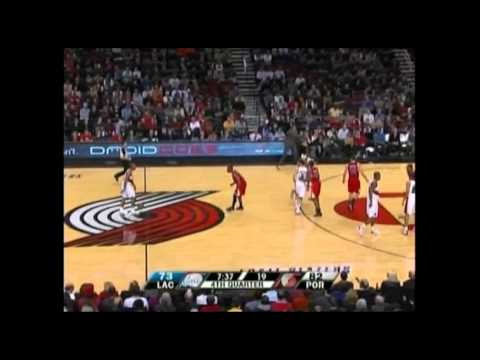 1 tag
5 tags
"The Blazers have tweeted confirmation that 'Andre Miller's..."
– Blazersedge.com The end of Miller's streak is SO not Wesley. 
2 tags
7 tags
8 tags
3 tags
1 tag